How do I edit image information?

The steps below describes how to edit an image.

Begin by clicking on the image you want to edit. Then click the "edit image" link found towards the top of the page.





Here you are able to edit the image.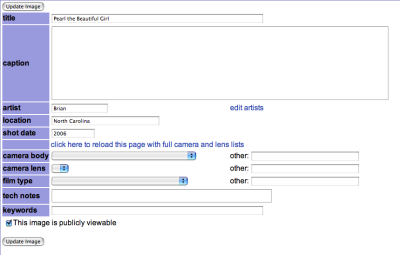 Don't forget to click the "Update Image" button when finished making changes.