How do I add a copyright statement to my images?

Steps below show how to add a copyright statement for your images.

From your profile page, click the "edit your account settings" link.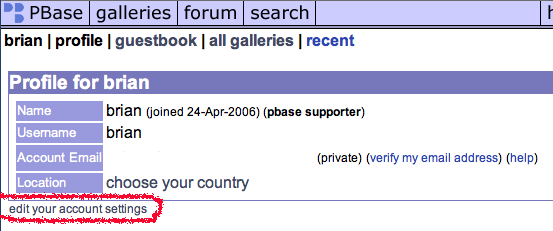 Scroll down to the Account Settings section. Here is where you put your copyright statement for images.






Don't forget to click the update button when done making changes.