How do I Delete Images From a Gallery?

The instructions below describe how to delete images from a gallery.

Begin by clicking the "edit this gallery" link found towards the top of the page.






Next, scroll down to the "Make changes to the images within this gallery" section. Here you check the box for the image you wish to delete. Below this section is the "Process Selected Photos" section. This is a quick way for checking all the images at once.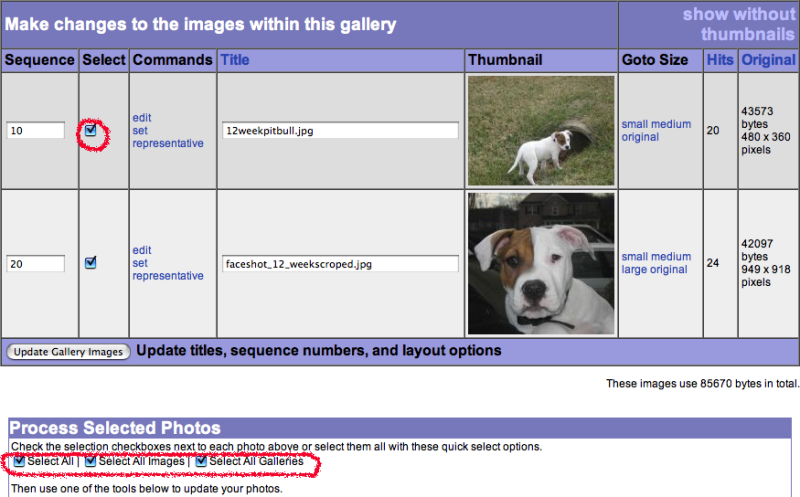 Scroll down a little to the "Process Selected Photos" section. Here you will find the "Remove Selected Items" button.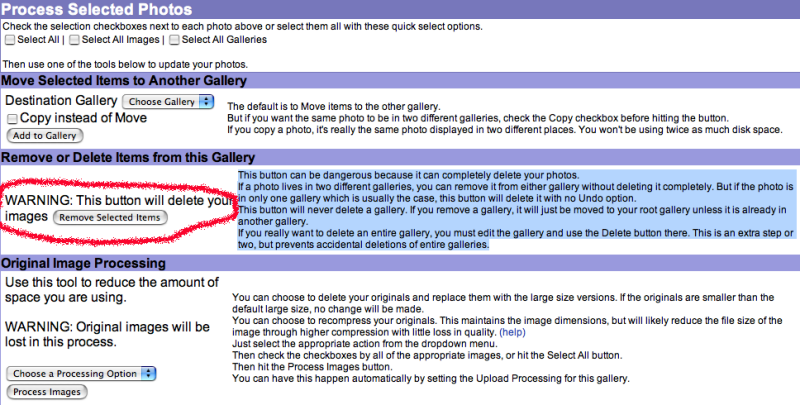 Click this button and your previously selected images will be removed from this gallery. If the images do not exist in another gallery the image will be permanently deleted.