How do I manage my comments?

The steps below show how to access the comment management page.

Beginning from your profile page click the "Comment Management" link found in the "Statistics" section.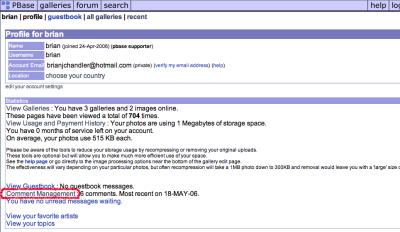 Here you are able to delete and hide comments. You are not able to make private comments public.