Search the PBase Photo Database for Photos
Result Page:
1 of 1
liban nord Galleries Search Results 1 to 2 of 2

Visite de l'Institut du Monde Arabe et de la Grande Mosquée de Paris
by Patrick DEBETENCOURT

Un week-end dans l'Eure au manoir de Surville - Visite du château et de l'arboretum de Harcourt
by Patrick DEBETENCOURT
liban nord Pictures Search Results 1 to 1 of 1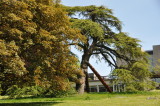 Cèdre du Liban (Cedrus libani) Planté avant 1850
Result Page:
1 of 1
All images are copyrighted.
Please contact the photographer before using an image for any reason.
Find contact info on the photographer's profile page.