Search the PBase Photo Database for Photos
Result Page:
1 of 1
lempira Galleries Search Results 1 to 1 of 1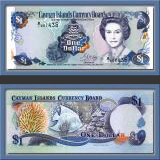 Money from around the World
by bm
lempira Pictures Search Results 1 to 6 of 6

100 Baisa

Gas 87.99 lempira = $4.60 a gallon

Wanna buy a CD? 25 lempira each ($1.25) I'm sure I have what you want

La India Más Bonita

Our money, Lempira (a.k.a. Lemps) 1,5,10,20,50,100

In Roatan, fishing is huge. Languages are English, Spanish & Garifuna. Currency is the lempira (5 cents).
Result Page:
1 of 1
All images are copyrighted.
Please contact the photographer before using an image for any reason.
Find contact info on the photographer's profile page.