Search the PBase Photo Database for Photos
Result Page:
1 of 7
Next
frederiksberg Galleries Search Results 1 to 1 of 1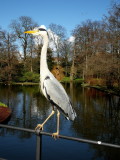 Frederiksberg Park in Copenhagen
by rozyczko
frederiksberg Pictures Search Results 1 to 10 of 65

Frederiksberg Have at sunset

Frederiksberg Slot

Autumn cloudscape Frederiksberg Garden

2009 11 20 Frederiksberg C

2008 08 23 Traffic in rain

near Frederiksberg Slot

IGP4968 Château de Frederiksberg.JPG

Frederiksberg Have 1
Result Page:
1 of 7
Next
All images are copyrighted.
Please contact the photographer before using an image for any reason.
Find contact info on the photographer's profile page.