Search the PBase Photo Database for Photos
Result Page:
1 of 10
Next
alab Galleries Search Results 1 to 1 of 1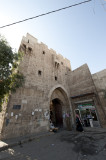 Aleppo (حلب) pictures
by dosseman_syria
alab Pictures Search Results 1 to 10 of 95

(Zoothera everetti)
Everett's Thrush

(Chelonistele amplissima)

Damascus sept 2009 4877.jpg

Twilight at Gunung Alab, Crocker Range, Sabah, Borneo.

Sp 14

(Coelogyne planiscarpa)

(Nepenthes tentaculata)

(Leopoldamys sabanus)
Sabah Giant Rat

(Pholidota clemensii)

Sp 12
Result Page:
1 of 10
Next
All images are copyrighted.
Please contact the photographer before using an image for any reason.
Find contact info on the photographer's profile page.