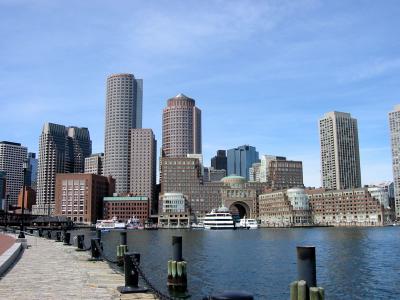 Boston Waterfront (Lungomare)

Questo panorama di Boston è stato preso da Fan Pier, sul giardino antistante il nuovo Tribunale Federale. L'immagine mostra il centro di affari della città.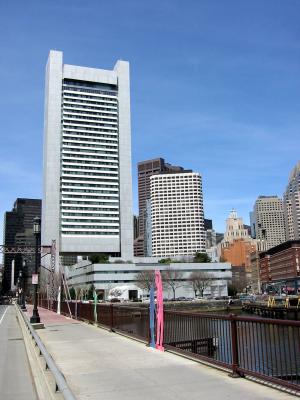 Boston South Station

Dal lungomare di Boston guardando la zona South Station.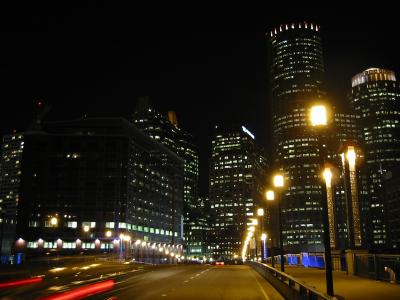 Boston Waterfront (Lungomare)

Immagine notturna della zona di South Station a sinistra, centro di affari a destra.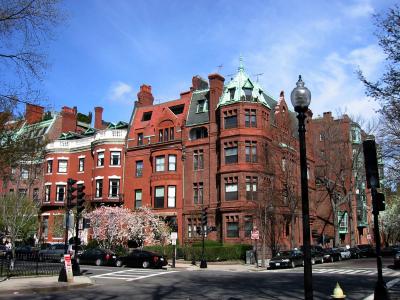 Boston Back Bay

Palazzo tipico residenziale in Commonwealth Avenue nella zona di Back Bay.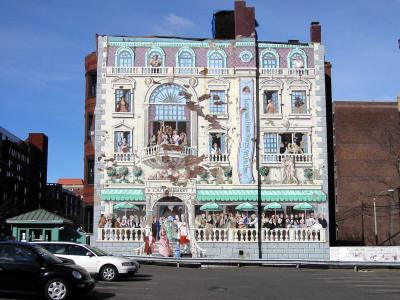 Pittura murale in Newbury Street

Joshua Winer, DuBarry Mural, Newbury Street, Boston. Questa pittura murale è di un palazzo situato a Newbury Street; osservando con attentione si possono notare i seguenti dipinti: Musicista, Frans Hals; Autoritratto, Picasso; Autoritratto, Rembrandt; La Grand Baigneuse, Ingres; Il guanto, Degas (al Museo Fogg) ; Ritratto di Paul Revere (al MFA), John Singleton Copley; Donna sul balcone, Goya.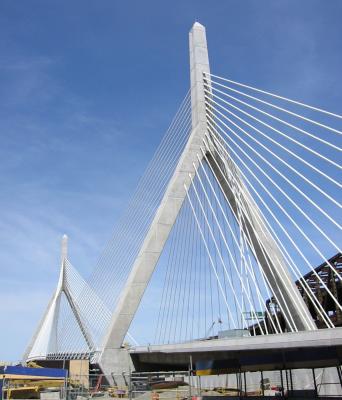 Leonard_Zakim_Bridge.jpg

Created by Swiss architect Christian Menn, the bridge boasts two 270-foot inverted Y-shaped towers made to echo the nearby Bunker Hill Monument. This will be a 10-lane bridge (4+4+2), whose gleaming white cables form two triangles that resemble the billowing sails of a clipper ship. This cable-stayed wonder, which spans the Charles River, will be the widest bridge of its kind in the world when it opens to traffic later this year (2002).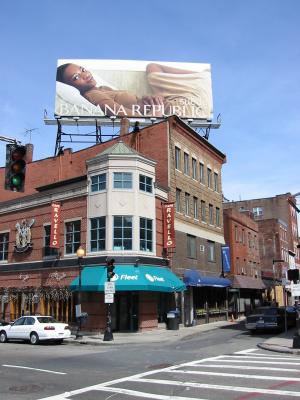 Boston North End

Questa immagine mostra l'inizio di Salem Street, una strada che porta nel cuore residenziale della comunità Italiana a Boston.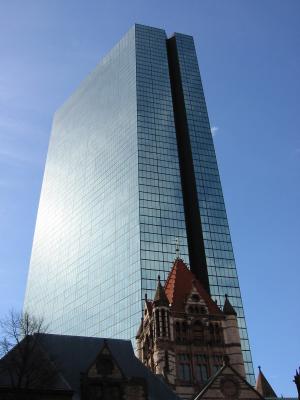 John Hancock Tower

Questo grattacielo, lavoro del famoso architetto I.M. Pei, situato a Copley Square accanto alla chiesa Holy Trinity, è la costruzione più alta tra gli stati del New England. La pianta è di forma romboide, la torre ha oltre 10,000 pannelli di vetro riflettivo; è il palazzo più conosciuto di Boston.