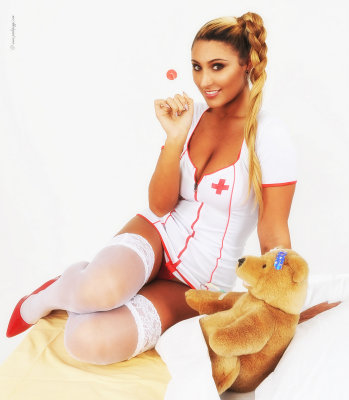 The nurse looked after him. Teddy will recover soon. Season greetings to all my PBase friends! :)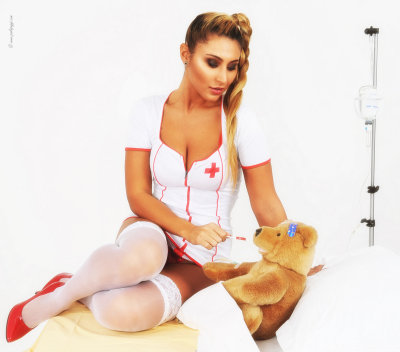 COME ON, TEDDY, CHEER UP!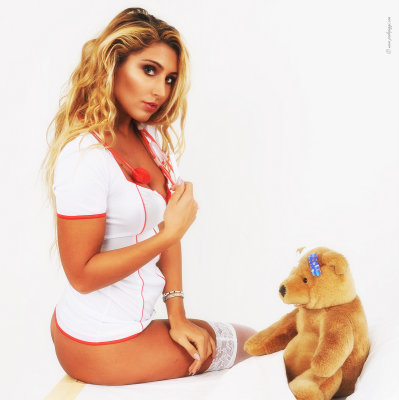 Every day, and in every way, you're feeling better and better...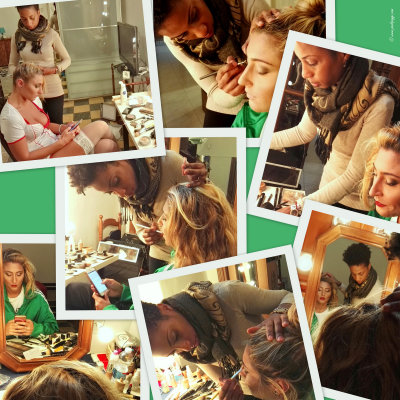 Guys, I think I need to go to the emergency room...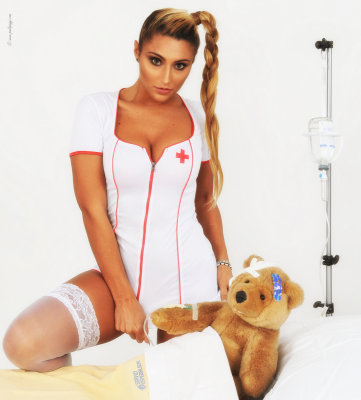 Well, if you can't sleep tonight, just wake me up, and I'll keep you company.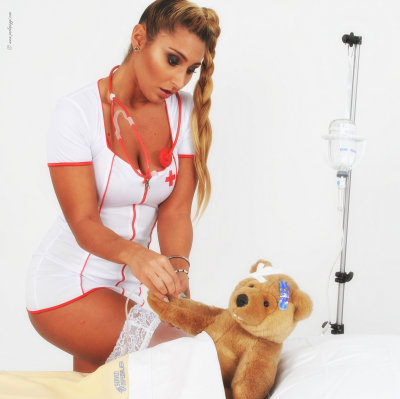 This will help it heal faster and it won't hurt all the time...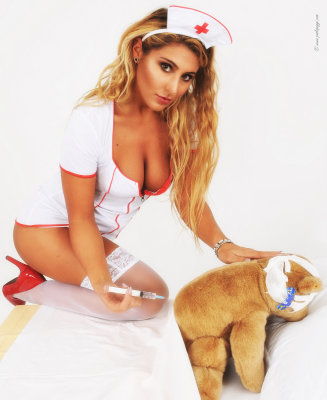 Teddy! If you'd stop fidgeting, we'd be done already!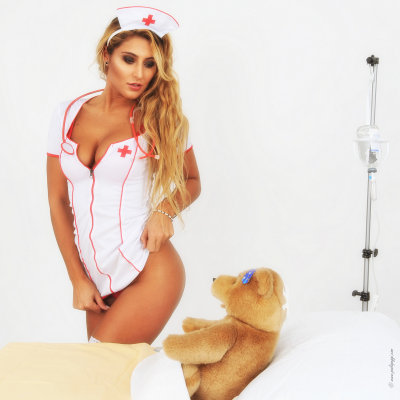 That's one way to cheer everyone up a bit, don't you think?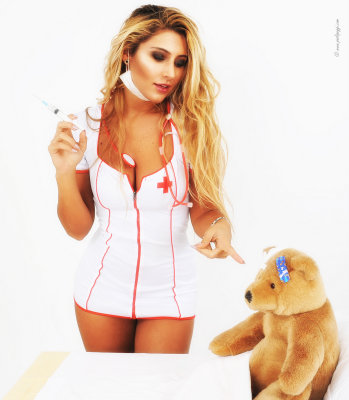 I'm going to make an injection and you will feel better.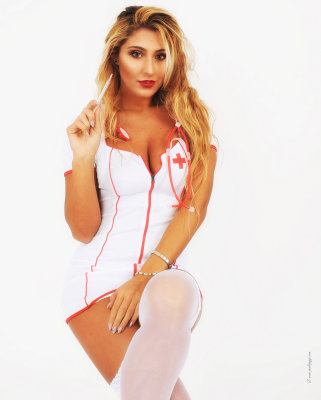 Are you getting a cold ? Let me see if you have a fever.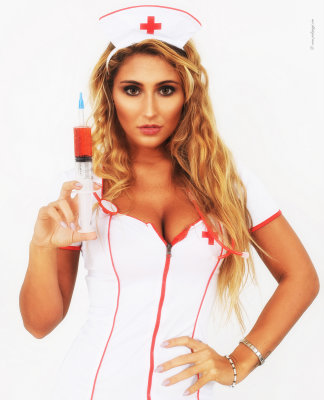 All right, now it's your turn...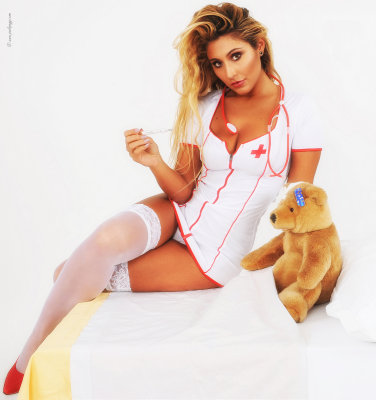 Gosh! He has a high fever and delirium.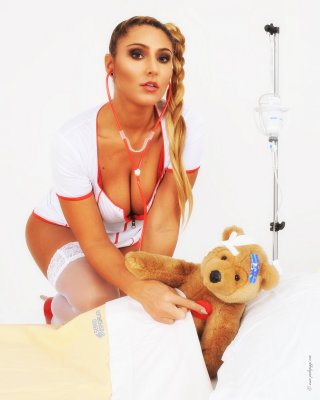 Do you mind if I examine your heart for a minute?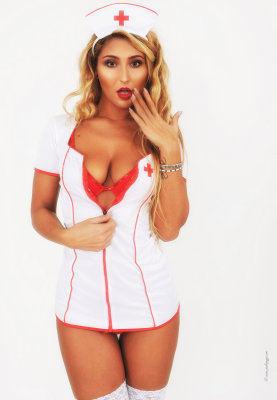 Looks like you are getting a little too hot for your own good...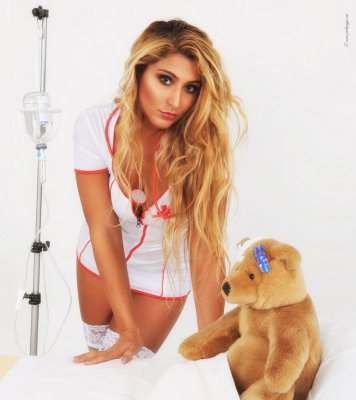 Get him to ortho and give him some Vicodin... ;)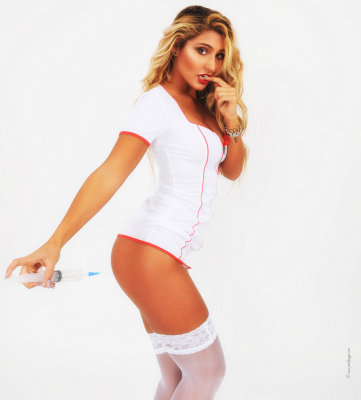 Come on, somebody, help me. I'm scared, too, believe me.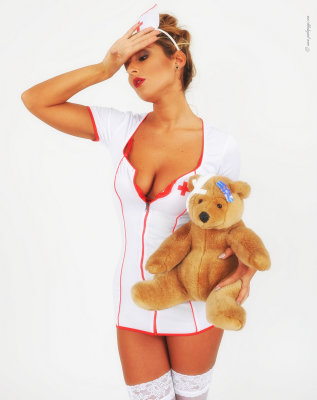 Poor Teddy..... I hope it isn't anything too serious!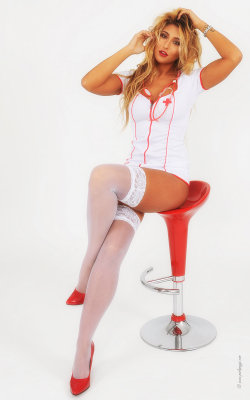 When I'm tired from work, there are days when I don't.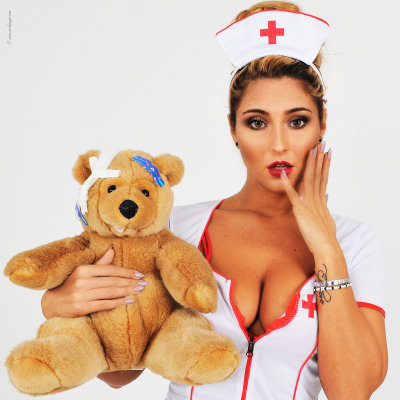 Let's red-tag him for a straight shot to the E.R.!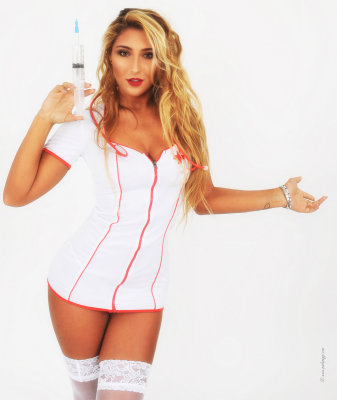 A little shot and you'll be good as new.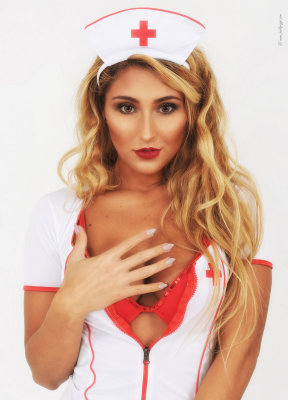 I'm Laura, I'm your nurse.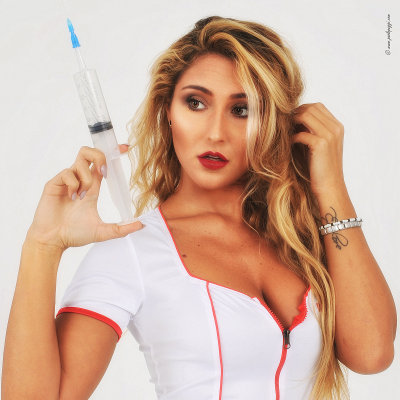 If you are ill I can heal you...