Search the PBase Photo Database for Photos
Result Page:
1 of 1
cosplay sexy Galleries Search Results 1 to 9 of 9

Thai models at "Super Sexy Big Soap Sud Show"
by Mike N

searching for a perfect buddha
by Mike N

cambodia
by Mike N

Thailand
by Mike N

laos
by Mike N

Monochrome
by Mike N

Macro Images
by Mike N

India and Nepal
by Mike N

Mike N Galleries
by Mike N
cosplay sexy Pictures Search Results 1 to 1 of 1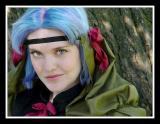 "I'm Too Sexy For My Hair" Jibrille
Result Page:
1 of 1
All images are copyrighted.
Please contact the photographer before using an image for any reason.
Find contact info on the photographer's profile page.