Search the PBase Photo Database for Photos
Result Page:
1 of 1
borgo maggiore Galleries Search Results 1 to 1 of 1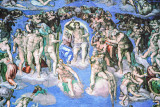 Vatican City, Holy See - 2009
by Karthik Raja
borgo maggiore Pictures Search Results 1 to 6 of 6

Borgo Maggiore, from the top of the funicular, San Marino

Borgo Maggiore, at the base of Monte Titano

Piazza Grande, Borgo Maggiore, San Marino, night

Thinning clouds over Borgo Maggiore

'Il Conventino' nel Borgo Maggiore di Garessio ('The Convent' in the village of Garessio)

Centro Uffici San Marino, Via 28 Luglio, Borgo Maggiore
Result Page:
1 of 1
All images are copyrighted.
Please contact the photographer before using an image for any reason.
Find contact info on the photographer's profile page.